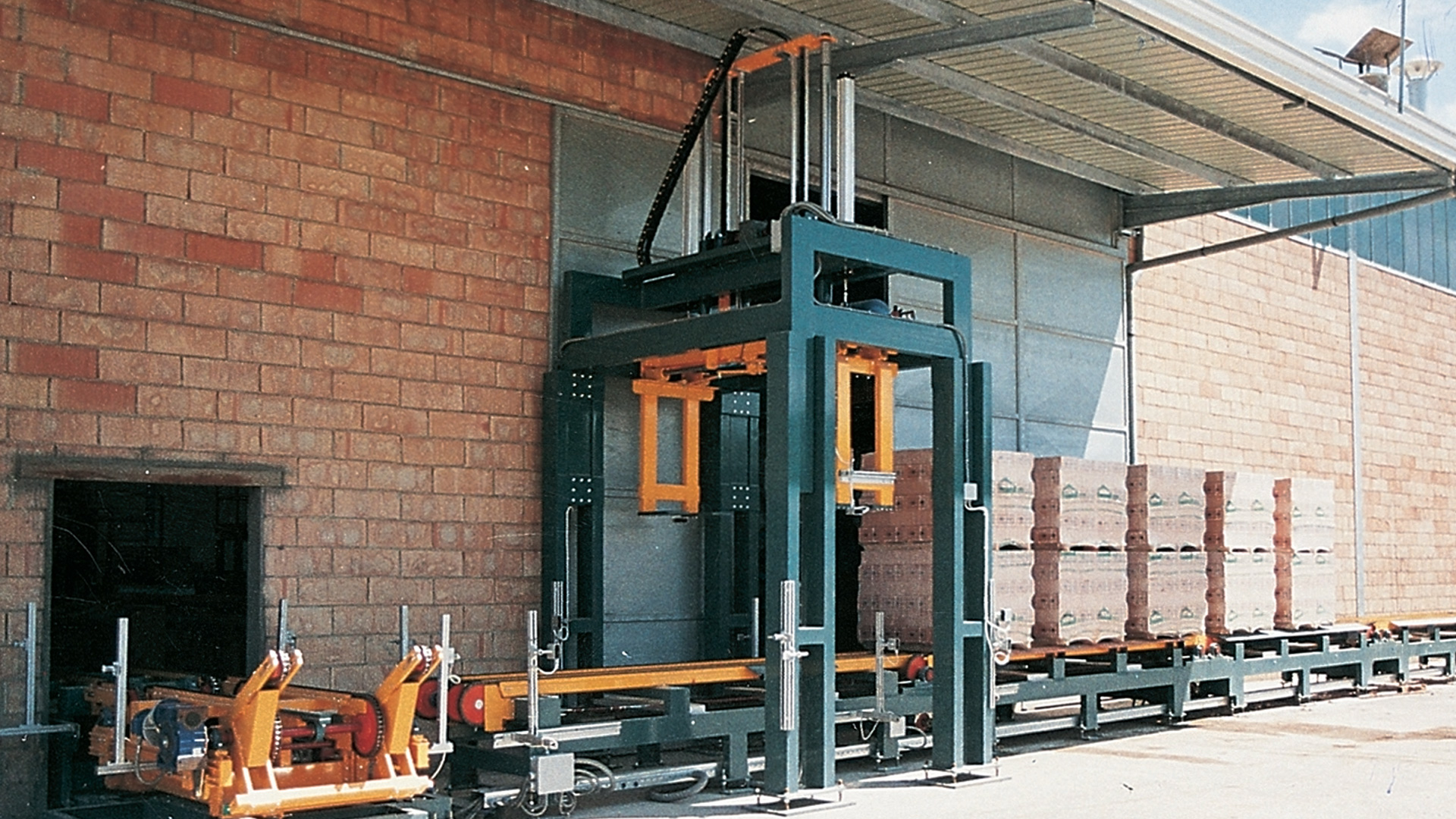 Finished product packaging system
The tailor-made end of the line for brick and extruded or structural ceramic systems
The tailor-made end of the line for brick and extruded or structural ceramic systems
The finished product packaging systems of brick and extruded or structural ceramic systems must meet the specific end-of-line, palletizing and packaging needs of a sector that has very specific needs and characteristics. The experience gained by United Symbol in forty years of work in this area has allowed us to develop a wide range of solutions, ideal for covering the needs of the most diverse types of production.
Depending on the product to be treated and the type of packaging required, the packaging systems made by United Symbol can include lines capable of programming rows, layers or packages. The finished product can be loaded onto pallets either by means of traditional grippers or by anthropomorphic robots, passing through any horizontal and vertical strapping, canning and hooding (with shrink or elastic bag). Pallet packaging with brick foot is also possible.
Each packaging system of the finished product made by United Symbol is designed starting from the needs of each customer and the characteristics of each plant. The highest quality is guaranteed by the tests that are carried out by our specialized technical staff on each equipment before delivery. While our assistance service is always available for any intervention.
Product feature
Design tailored to the needs of each customer
Only the best machines and the best components
Realization of finished product packaging systems for each type of production
Test equipment before delivery
Complete assistance Italy – Abroad
Technical datasheet
Want more information about this product? Enter here your email and you will be sent the technical documentation and all the details to get in touch with our technicians