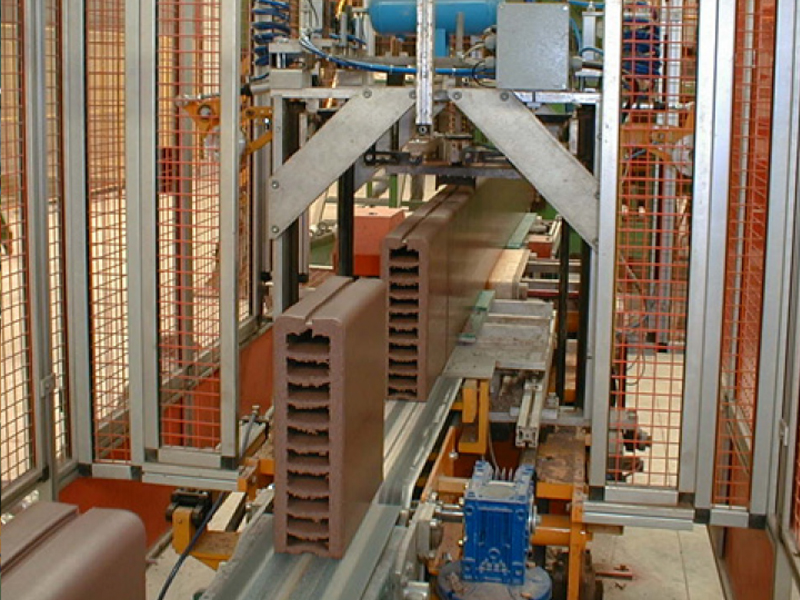 Cutting lines
Extreme operational precision within each plant for bricks and extruded or structural ceramic
Extreme operational precision within each plant for bricks and extruded or structural ceramic
The cutting lines represent a decisive element within the brick and ceramic plants and much of the company's competitiveness depends on their precision, versatility and productivity. United Symbol has developed its consolidated experience in the sector in forty years of work spent alongside companies active in one of the leading production districts in brick and extruded or structural ceramic technologies.
The range of United Symbol cutting lines consists of different solutions, all characterized by extreme operational precision. Infinite realizations are thus possible thanks to our pre-cutters and automatic cutters with single and multiple cut, designed for the production of pre-formed loaves and cakes, lightened blocks (poroton), perforated for walls and floors, exposed and full bricks with bevel, flat extrusion (floor and ventilated walls), splits, roof tiles and slates.
Each cutting line created by United Symbol is the result of a customized design, which is born from the specifications of each individual customer. It is therefore possible to develop systems for the most different types and the most different production volumes, equipped with any equipment for handling and end of line.
The highest quality is always ensured by tests performed by our technical staff after assembly, while our assistance service is always available for every need.
Product feature
Design tailored to the needs of each customer
Only the best machines and the best components
Extreme precision and great versatility
Test equipment before delivery
Complete assistance Italy – Abroad
Technical datasheet
Want more information about this product? Enter here your email and you will be sent the technical documentation and all the details to get in touch with our technicians