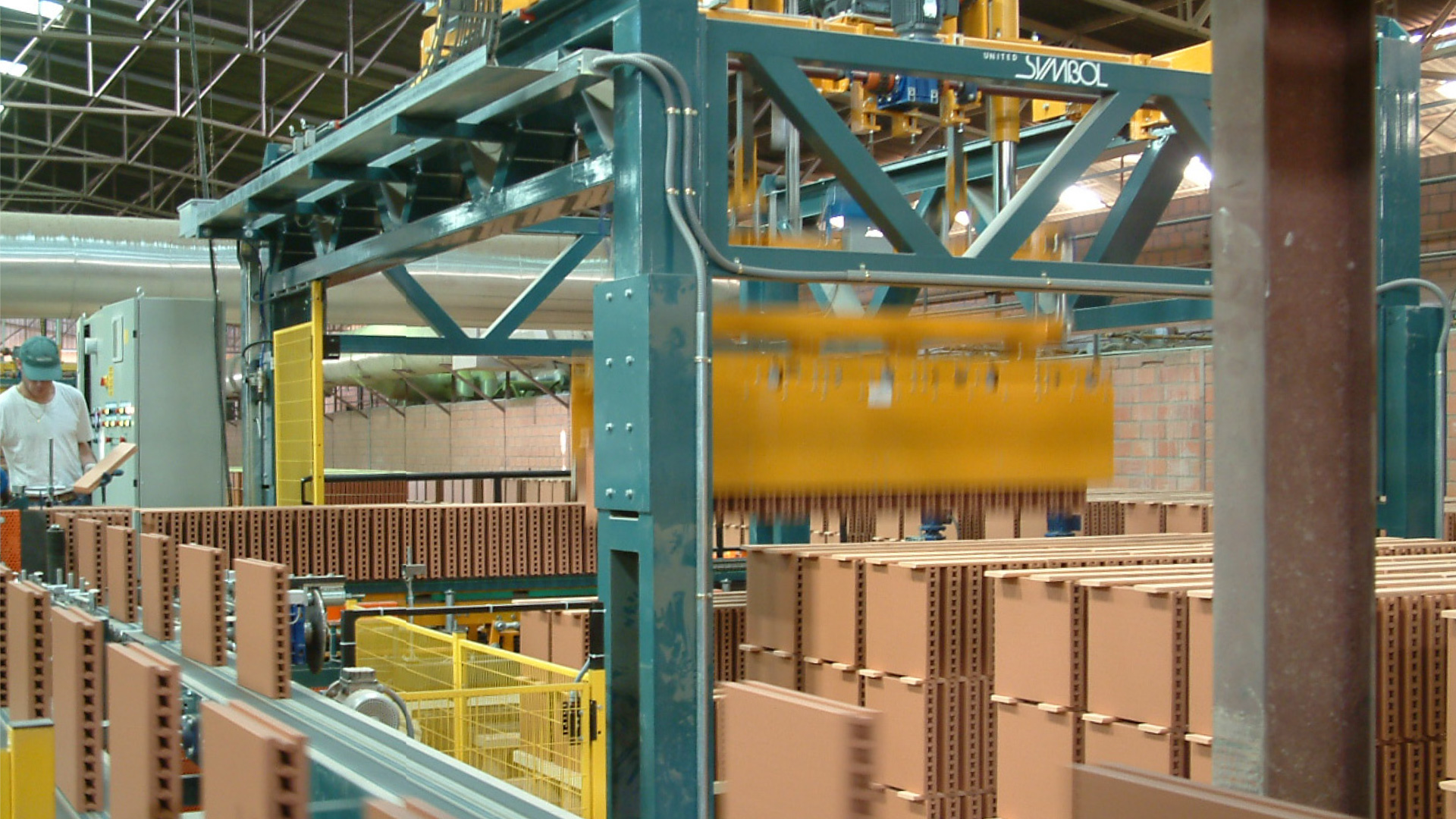 Brick and ceramic plants
Complete solutions for automation, handling, packaging and palletizing of bricks, tiles and ceramic slabs
The production processes within the plants for the production of bricks and in the ceramic industry require specific characteristics of flexibility, strength, durability, as well as particular care in every phase of handling, processing, and packaging. Therefore it is essential in this sector to adopt specially designed solutions, capable of adapting to the materials, the state of the art of industry and the commercial needs of the reference market.
Since the beginning of its business, United Symbol has always paid particular attention to the brick and ceramic world. The opportunity to grow within one of the most advanced industrial districts in this sector has in fact allowed the company to work alongside world leaders in the sector and thus implement the most diverse types of achievements, serving various automation needs. and handling of brick and ceramic products.
Brick and ceramic equipment and systems
United Symbol has therefore developed a wide range of dedicated solutions, individual equipment, and systems, which serve different processing stages within the plants for ceramic and for the brick industry. From the cutting lines of extruded products to the systems of the enslavement of the ovens, up to the packaging and palletizing, there is always a specific answer for every need of handling, automation, internal handling and end of the line. We are able to provide for example complete realizations for bricks:
Cutting lines for extruded products
Loading systems for the extruded green product
Dry product loading systems
Oven loading systems
Unloading systems for the cooked product
Packaging systems for the finished product
Handling and palletizing of ceramic tiles and slabs
The United Symbol design team specializes in creating systems tailored to each specific need in the brick, extruded ceramic, tile and ceramic slab sector. Thanks to the choice of the best equipment and uncompromising assembly quality, it is thus possible to create turnkey plants for any type of production and for any production volume.
Do you want to know how can we help you?