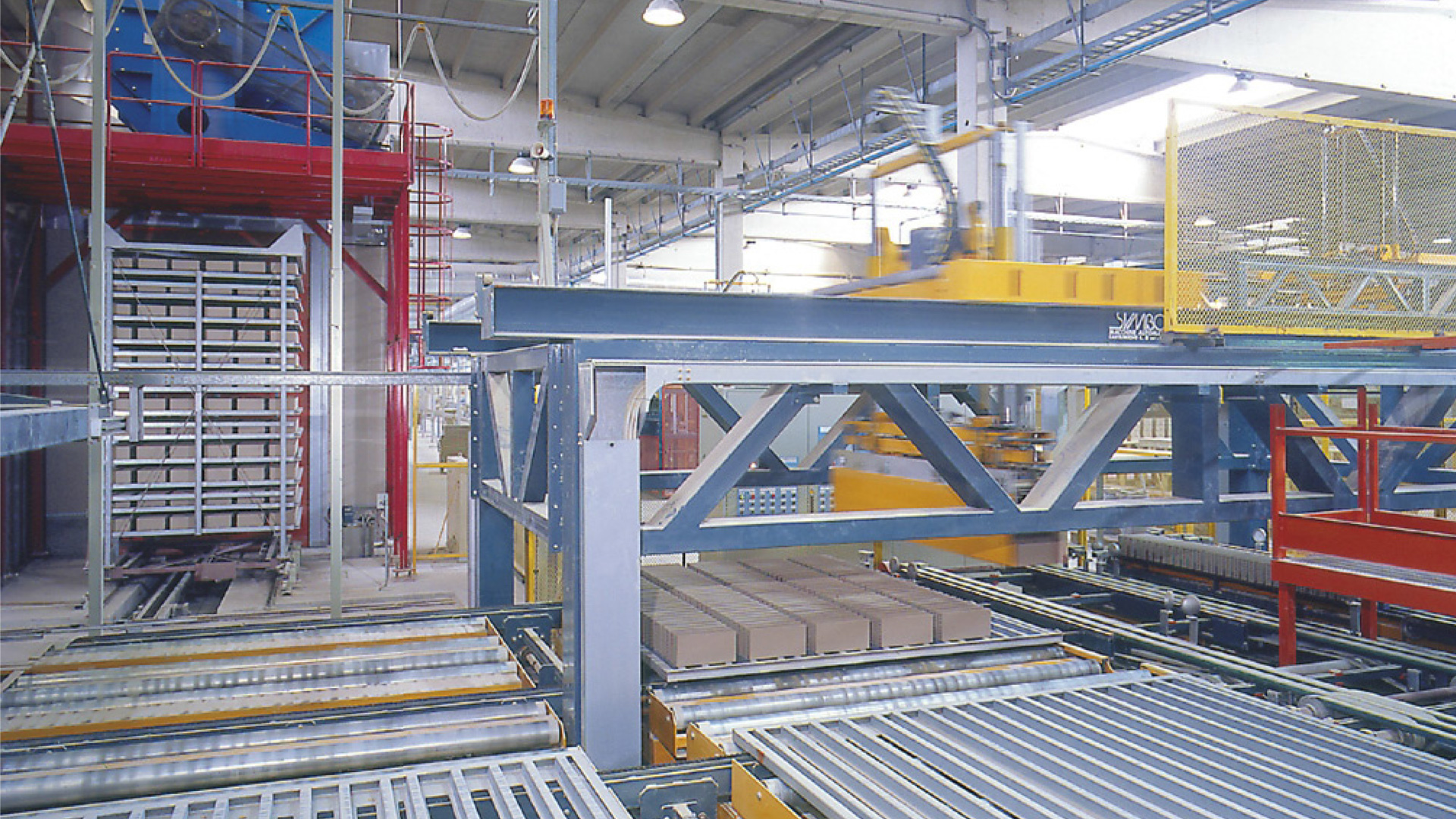 Green product loading systems
The ideal solution for servicing dryers in brick and extruded or structural ceramic systems
The ideal solution for servicing dryers in brick and extruded or structural ceramic systems
The green product loading systems for the enslavement of the dryers inside the brick and extruded or structural ceramic systems must now respond to increasingly specific and integrated production technologies. For this reason United Symbol, thanks to forty years of experience alongside companies at the top of the sector, has developed a wide range of solutions capable of responding to every need.
From the more traditional systems for loading by means of grippers on strips, platforms or directly on the dryer trolley, up to the use of anthropomorphic robots, the United Symbol green product loading systems cover the most different types and the most different production volumes . Thus it becomes possible to enslave with the same simplicity for example traditional dryers, semi-continuous dryers, static dryers or quick dryers, and with pans.
Each loading system created by United Symbol is designed starting from the specific needs of each customer and can be completed with any type of equipment for handling and putting it in line with the other phases of the production process.
The tests conducted by our specialized technical staff after the assembly of each system guarantee the highest quality, while for every need in the after-sales phase our assistance service is always available.
Product feature
Design tailored to the needs of each customer
Only the best machines and the best components
Realization of loading systems for every type of dryer
Test equipment before delivery
Complete assistance Italy – Abroad
Technical datasheet
Want more information about this product? Enter here your email and you will be sent the technical documentation and all the details to get in touch with our technicians