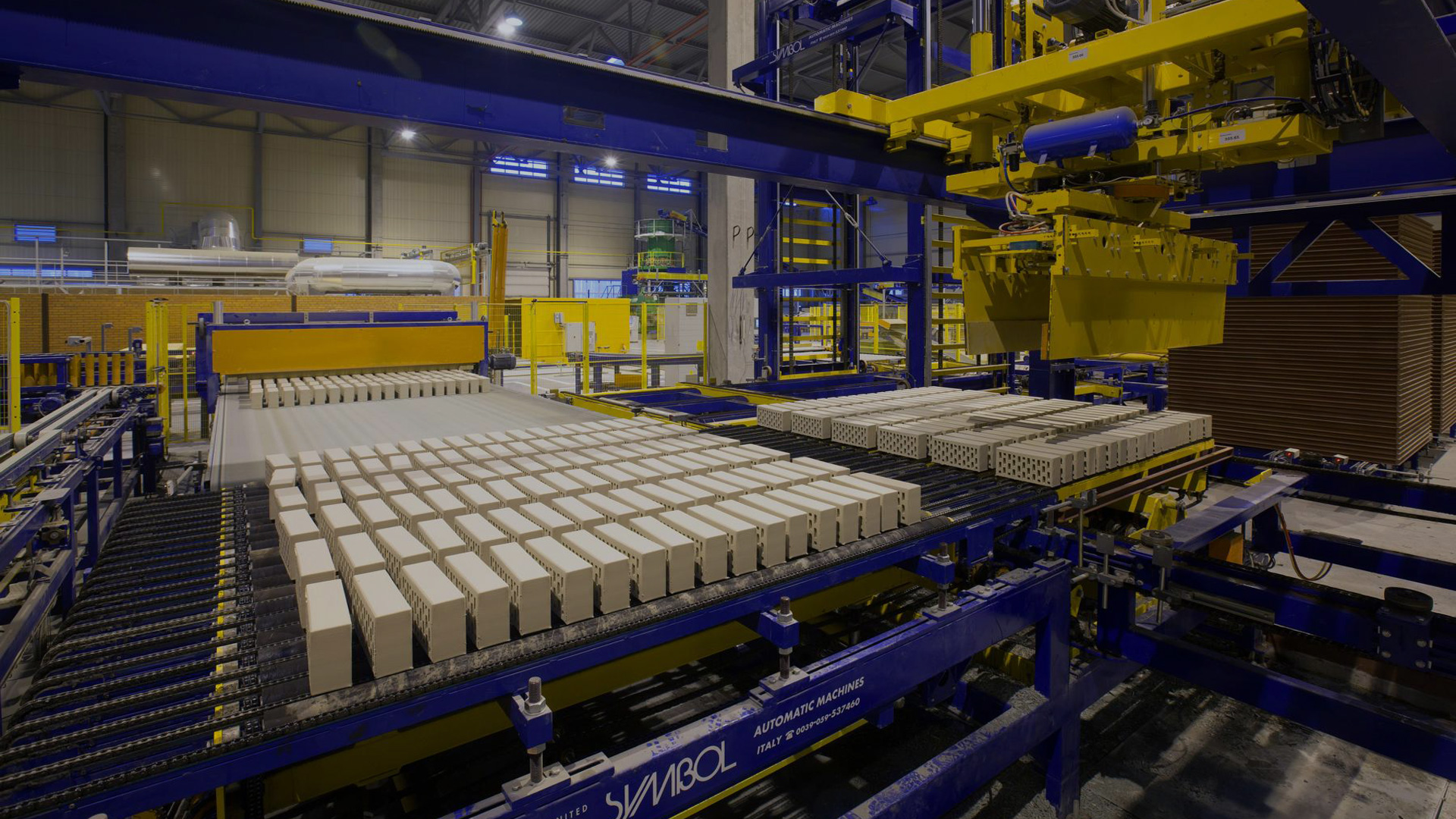 Cartesian palletisers
The ideal end-of-line solution for any type of production
The ideal end-of-line solution for any type of production
Cartesian palletizers offer multiple installation and application possibilities within the end of the line. They are ideal for moving and positioning boxes, bags, bundles, parcels, boxes, reels and provide an extremely functional solution for palletizing and depalletizing even medium and small production volumes, always guaranteeing precision and speed.
The great flexibility of the Cartesian palletizers also allows the construction of systems with machines capable of serving multiple lines. While the possibility of installing customized devices and grippers for the various applications makes it possible to create customized systems for each type of product and industrial sector.
United Symbol specializes in the design and construction of end-of-line systems through the use of different types of palletizers and depalletizers. Our long experience in the installation of Cartesian palletizers for the most diverse applications allows us to satisfy every type of request in this area, from the design of complete lines to the assembly of individual equipment. Furthermore, our creations can be provided with a package recognition system through 2D / 3D vision, a cutting-edge technology that makes it possible to work with absolute precision and maximum speed. Finally, our customers can count on a complete service at all times, thanks to the checks we carry out on each supply before delivery and thanks to our technical assistance, always available.
Product feature
Design tailored to the needs of each customer
Only the best international partners for the supply of machines and components
Realization of turnkey systems and assembly of single equipment
Package recognition system through 2D / 3D vision
In-house test before delivery
Complete assistance Italy – Abroad
Technical datasheet
Want more information about this product? Enter here your email and you will be sent the technical documentation and all the details to get in touch with our technicians