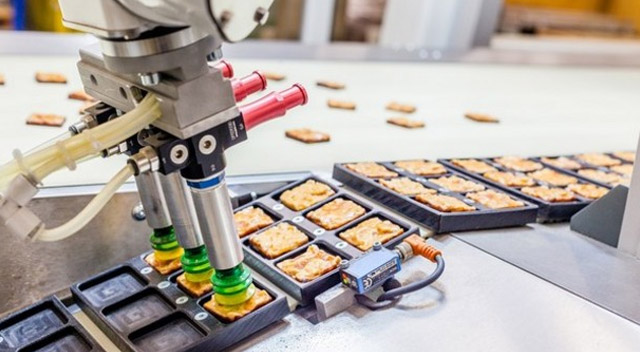 Pick & place
The most efficient solutions for handling and end of the line with pick and place robots
The most efficient solutions for handling and end of the line with pick and place robots
Pick and place robots play a central role in managing an efficient handling and end-of-line process for a wide range of products and production processes. The ability to accurately and continuously replicate the selection and positioning of articles and objects within the most diverse types of media, packaging, and packaging is in fact now a fundamental asset for any volume or type of production.
In addition, from the agri-food sector to biomedical, from cosmetics to objects of all kinds, not only is extreme precision of the different picking and depositing phases necessary but the utmost accuracy in handling products with particular characteristics of delicacy and fragility. So then it becomes really evident how an adequate robotic solution for pick and place represents a fundamental investment in terms of quality and productivity.
United Symbol specializes in end-of-line supplies and is able to design the best solutions for each customer using pick and place robots, for any type of product and industrial sector. Whether it is to implement new equipment within lines already in operation or to design new complete systems, United Symbol is the ideal partner for the supply of any turnkey construction. The quality of our work is always ensured by in-house tests that are carried out on each product before delivery, while our technical assistance is always available for any post-sale need.
Product feature
Customized design starting from the needs of each client
Only the best international partners for the supply of robots and components
Construction of turnkey end-of-line systems and assembly of individual pick and place robots
In-house test before delivery
Training of personnel in the company by our qualified technicians
Complete assistance Italy – Abroad
Technical datasheet
Want more information about this product? Enter here your email and you will be sent the technical documentation and all the details to get in touch with our technicians